Water Supply and Sanitation Works
Capacity Building – Benefiting Communities
Dissemination of Best Practices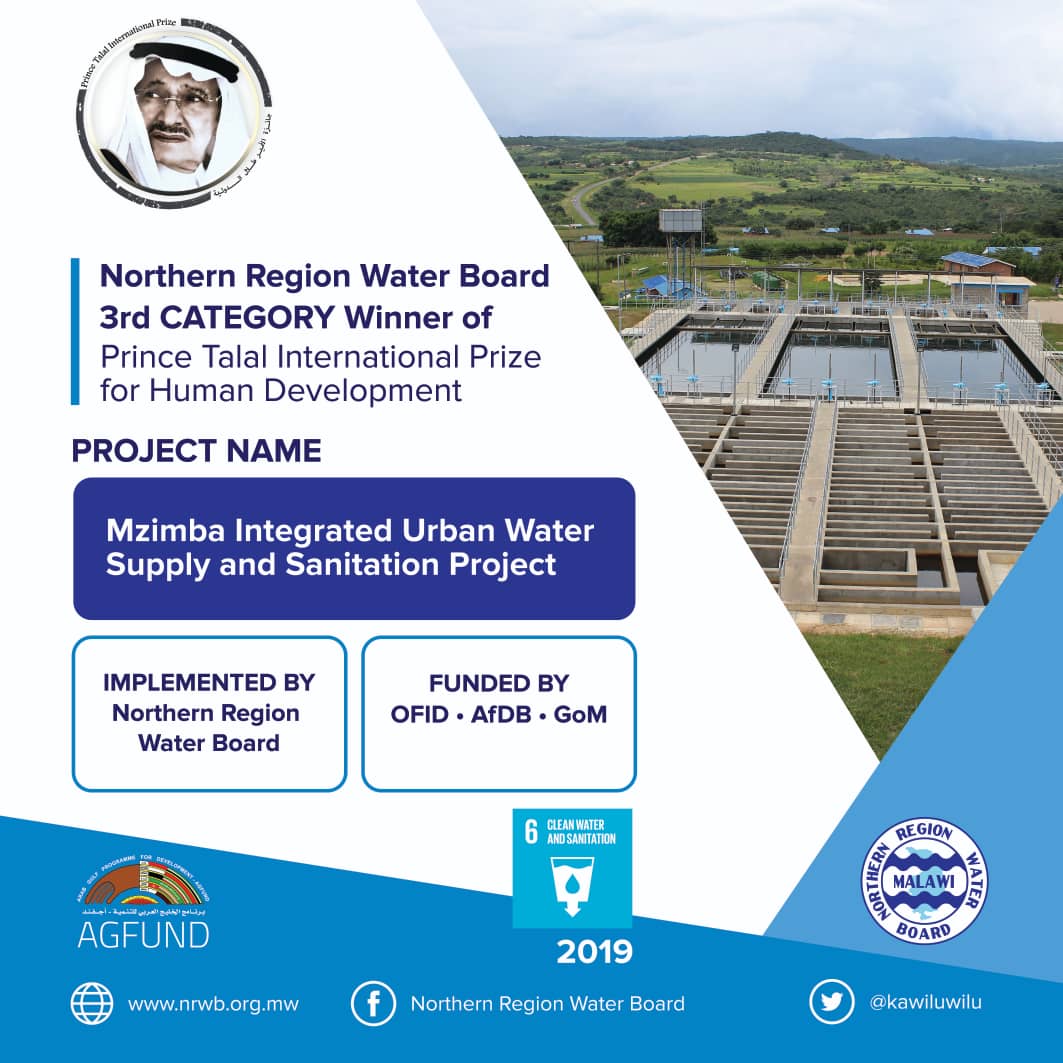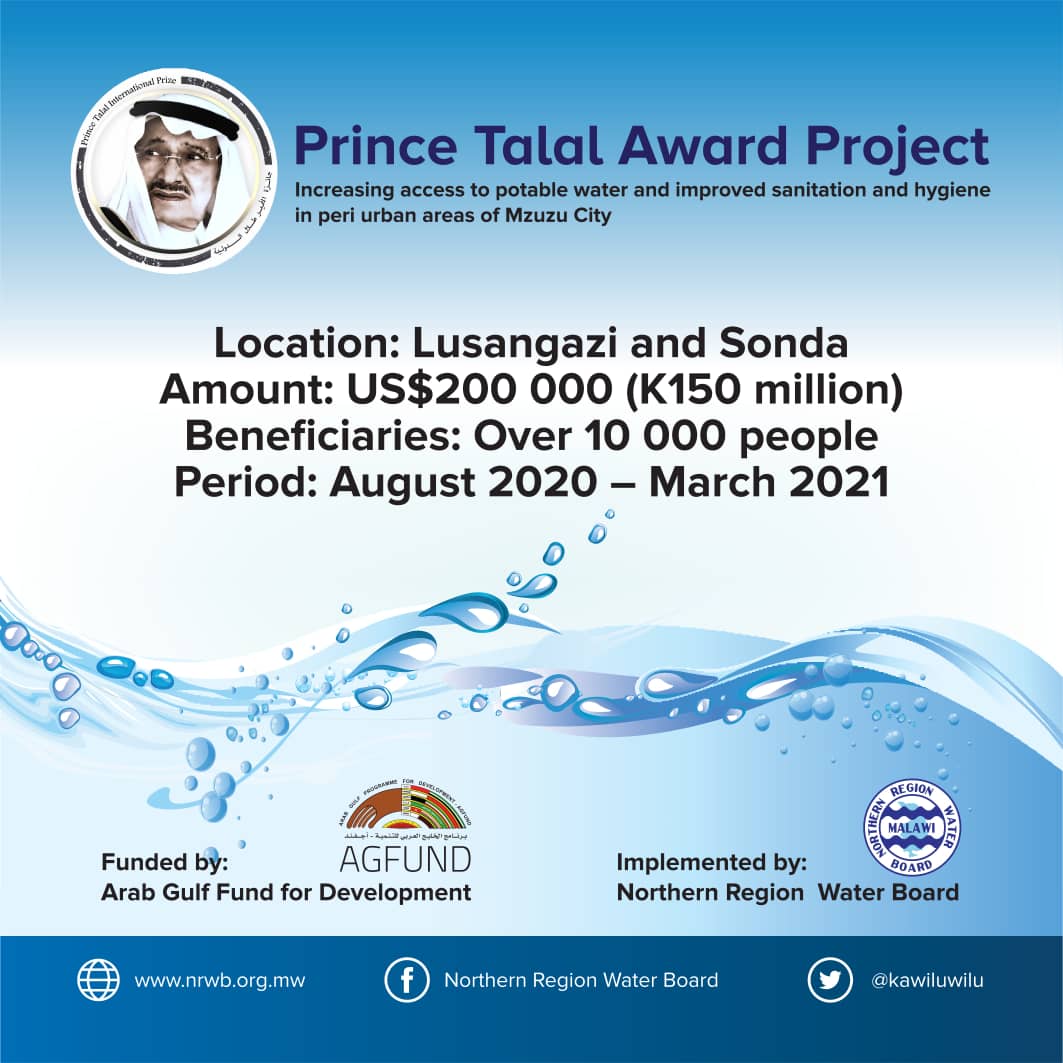 The Northern Region Water Board (NRWB) has recently won the 2019 Prince Talal International Prize for Human Development from the Arab Gulf Programme for Development (AGFUND) for successfully implementing the Mzimba Integrated Urban Water and Sanitation Project.
The prize money for the award is US$200,000 (MK150 million) and the NRWB agreed with AGFUND to utilize the prize money to expand the scope of the original project by implementing a project in Mzuzu to increase access to potable water for the communities of the peripheral areas of Mzuzu City.
SCOPE 
The project is being implemented in the south-west peripheral areas of Mzuzu City namely Lusangazi and Sonda areas.
The following are the main activities being carried out under the project:
Sensitizing and educating customers and the general public on the project.
Installing 4.5km and 18.5km of pipelines pipeline in Sonda and Lusangazi respectively.
Constructing 2 ventilated improved pit latrines at selected public schools in Lusangazi area.
Constructing 3 and 2 communal water points at Lusangazi and Sonda areas respectively.
Conducting capacity building sessions for the communities in the proposed project areas so that they are able to manage the facilities to be constructed under the project at community level.
Disseminating best practices from the award winning and current project to various stakeholders
BENEFITS
The project will increase access to potable water The project will increase access to potable water and improve health and sanitation to over 10000 people. 52 percent of the beneficiaries are women.
IMPLEMENTATION PERIOD
The project will be implemented in 8 months between August 2020 to March 2021